BRINGING UNTOLD
STORIES INTO THE WORLD
Dharmatic Entertainment is a content studio with a focus on delivering distinctive stories across fiction and non-fiction formats for OTTs. It's the digital extension of Dharma Productions, one of India's top film production-houses, known for their blockbuster hits and setting new benchmarks across Indian cinema.
BORN FROM THE BEST
As the biggest, boldest film company in India, Dharma Productions has told stories that have inspired more than 3 generations.
Dharmatic brings the same feverous, consuming passion for filmmaking to niche, untold stories.
LED BY THE STALWARTS
Karan Johar
Founder & Managing Director
The name Karan Johar is synonymous with prestige, elegance, versatility and success. He is amongst a prolific group of Indian filmmakers who have brought about a fresh and modern outlook to Indian commercial cinema and has contributed greatly to the transformation of Hindi cinema from his very first film, Kuch Kuch Hota Hai and continued with many critically & commercially acclaimed films like Kabhi Khushi Kabhie Gham, My Name Is Khan & Ae Dil Hai Mushkil. With Dharmatic Entertainment, he is all set to make original Indian OTT space a whole lot more exciting.
Apoorva Mehta
CEO & Managing Director
Apoorva brings the secret success ingredient to Dharmatic Entertainment with his unparalleled experience in the industry. He has served as the CEO of Dharma since 2005 and produced many films under the banner that have gone on to become critical and commercial successes. An acumen for viewing stories with a bubbling potential, Apoorva Mehta is the man responsible for the camera's to keep rolling and magic to keep happening.
Somen Mishra
Head of Content (Fiction)
Somen's eye for fresh, tantalising voices and his knack for picking scripts that can make careers happen, is what makes him one of the most valuable resources at Dharmatic Entertainment, where he handles all the scripted content (films and series). With experience of more than a decade at the movies, he also juggles as Head Of Creative Development at Dharma Productions and balances the box office blockbusters with the critically acclaimed ones.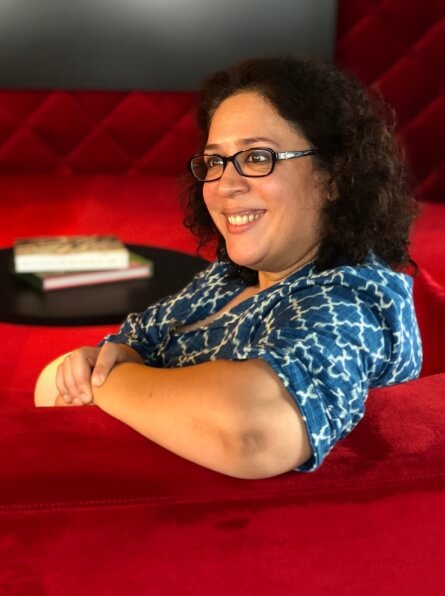 Aneesha Baig
Head of Content (Non-Fiction)
Making escapist content from unscripted, real-life incidents is magic, but it comes rather naturally to Aneesha Baig. It's hard to remember what's reality and what's fiction when watching her engrossing content, and she is all set to hook Indian masses to non-fiction.
Contact us
Location
Dharmatic Entertainment Pvt Ltd.
Unit 701, Supreme Chamber, 7th floor, Off Veera Desai Road, 17/18 Shah Industrial Estate, Andheri W, Mumbai - 400 053 | India
For script submissions
As a first step, ask for our submission norms. Please do refrain from sharing any reading material/scripts without being asked, as it will be considered invalid.
For general & business inquiries
Drop us a line and our team will be in touch with you at the earliest.